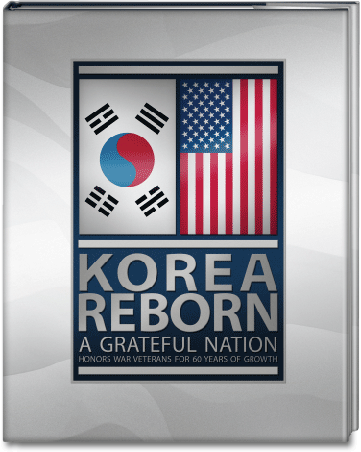 A digital copy of the book Korea Reborn can be downloaded by clicking on the link above. This full-color, free version has been made available for personal, non-profit use only.
In December 2013 the Mississippi National Guard began assisting with the distribution of a book called Korea Reborn: A Grateful Nation Honors War Veterans for 60 Years of Growth. This gift was provided by an alliance of South Korean public and private sectors, led by the Ministry of Patriot and Veterans Affairs and the Federation of Korean Industries. It is the largest gift of its kind to ever be presented to all veterans of a designated war period, with 250,000 distributed throughout the United States.
The initial allocation of 2,360 books and subsequent shipment of 1,000 books were distributed in partnership with multiple Veterans Service Organizations throughout the state, including: Veterans of Foreign Wars, American Legion, Korean Veterans of Foreign Wars, Disabled American Veterans, Jackson and Biloxi VA Medical Centers, MS Veterans Affairs Board, Marine Corps League, and various County Veteran Service Officers (among others).
In recognition that requests for the books far exceed the number of books available, the publisher has given permission for the MSNG to provide a downloadable .pdf version (on the right side of this page) free of charge. All copyrights are maintained by the publisher, and is limited to personal and educational use only.
Additional information about the U.S. Army's role in the Korean War can be found at the U.S. Army Center for Military History.